When I first thought of the name of my domain I didn't give much thought into the fact that I would need to design a logo. It took a little time to get the website up and running and getting to the point where I needed my logo. I designed a free website logo using canva.com.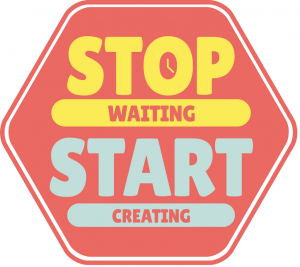 How Important Is A Logo
A logo is a necessity for any business. It will help you build brand recognition meaning people will become familiar with it and remember it. With time people will learn to trust you and your business.
Large corporations know the importance of a recognizable logo and some of them have spent thousands of dollars to get one professional and scientifically designed. Sometimes spending even more on research to design the perfect one.
Your logo is your signature, people will trust your website and the information you have to share.
When you are just starting a business this can be a large unexpected expense but it doesn't have to be. And you don't have to be a graphics design artist either.
With canva.com you can sign up for a free account and create your very own custom logo that you can upload to your own website to give your site that finished professional look.
Create a Free Account
When you create an account they will ask you for an email address, I haven't received any spam email from them so I think it's mainly to notify you of account upgrades or changes.
When you have your account set up you area able to find photos or clip art that correspond to your chosen niche.
Just click on the "Create A Design" button located at the top left of the page. This is a big green button.

Across the top bar you will see the word "LOGO" (Your may have to scroll down the sidebar to "Marketing Tools" and find it there)
When you click on this you will see tons of logo samples. Your can type in the style you are looking for but personally I just scrolled through all of them so I didn't miss anything.
Choose Your Template
Your can easily pick one of these templates and customize it to whatever you like.
Click on the template that appeals to you.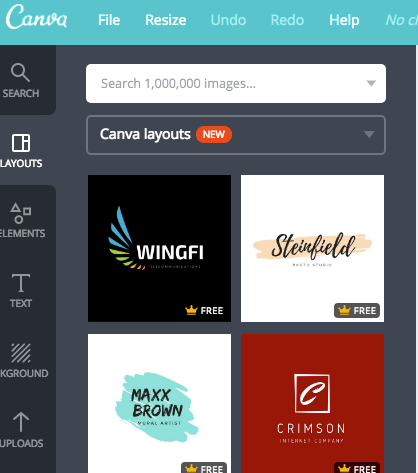 Now it's time to have some fun and design your very own logo. Keep in mind that colors and fonts can be changed, even the little clip arts can be switched out to one that fits your theme.
Changes you make will be auto saved occasionally as you go but when you are finished you will want to be sure to save your logo so you can go back and edit if you need to.
Download Your Logo
When you have your logo all done to your liking you will want to download it so you can upload it to your website or be able to print it on letterhead or flyers.
To do this click on the "Download" button on the upper right corner of the page.
It's best to download them as a JPEG or PNG. Downloading as a PNG will give you the option to have a transparent background so you can set your logo onto a photo you have in your website header or your can place it onto another photo.
That's it, that's all there is to it. You now have a free custom professional logo.
Give Your Logo Some Thought
So if you check it out and find it's a little confusing here are a few additional tips that might help.
Have an idea of what you want your logo to stand for.
Do some research and see what logos catch your eye when your looking at other websites.
Make note of what colors draw you in and what colors are just too basic. Keep in mind who your audience will be and the overall theme of your website.
Do you gravitate towards the modern look or the rustic. Bold or feminine.
Look at other websites in your niche to get an idea or two. Is there something that you could do that relates to your domain name?
What do you want people to "feel" when they are on your site? The colors you choose can effect a persons perspective of your site.
Pick Your Colors Wisely
If you website is about landscaping, recycling or veggie gardening you might want to have some green in your website or logo.
You could choose red to grab someones attention and make them stop and look further. Yellow is another color that will make people stop and look. Statistics show that red and yellow cars get pulled over the most because they catch the eye of the police officers.
Yellow is also bright and sunny and can portray a cheerful and uplifting feeling.
Blue is known as the color of technology. But it can also be used for happy sunny days with blue skies to portray new beginnings or summer water activities or tropical travels.
Another color to consider is purple. Purple has been associates with an elegant luxury lifestyle. Your can use this for a luxury spa get away or high end lifestyle items.
Now that I have given you a lot to think about I want to tell you one more thing.
Canva Memberships
Canva has a free membership and also a paid membership.
If you have already been to canva.com and looked around you may have noticed that some of the pictures say free and some have a dollar amount listed meaning that these photos are available only at a cost to use them.
This means the person or company that owns the rights to the photos are asking for a fee to use them.
With the paid membership you will have access to many more photos for free without having to pay the per photos price.
The membership cost that I paid was $119.40 for an entire year. To me that was a fair price because now I have access to hundreds of photos to use in my website content without having to look all over the internet for royalty free photos. I have them all in one place.
With either membership you will have ample choices to personalize your logo to match your website.
And if you don't have a website yet read my review about Wealthy Affiliate. They offer 2 free websites with their free starter membership that includes the website hosting. And just in case you're a complete newbie to having an online business their training on how to build your website and how to attract traffic to that site is the best in the industry.
So sign up for canva.com and start designing your professional logo.
I love to hear your comments and questions so feel free to leave them below in the comment section.
Wishing you success,
Pam