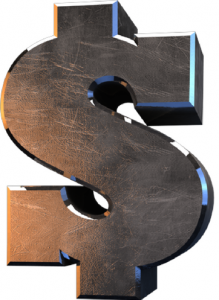 ClickBank is one of the biggest and oldest affiliate programs available for the online affiliate marketer to utilize when building an online stream of income. It is built on an easy to use, reliable platform for the online marketer to promote and sell digital products in any niche they choose.
ClickBank History
After witnessing the growth of the internet ClickBank was designed to help consumers find products in the booming website world. It was founded in 1998 in a garage and is now one of the top internet retailers and a leader in digital e-commerce that currently works with more than 6 million entrepreneurs.
ClickBank works with the product creators to create and offer appropriate products to sell based on their own strict guidelines.
Most of the products they offer are digital that can simply be downloaded instantly by the purchaser. This makes for fast, inexpensive delivery of the product and makes ClickBank one of the highest paying affiliate programs in the industry.
Available digital products include items relating to exercise and weight loss, how-to guides, recipe books, self-help resources, making money and many more.
ClickBank provides the work from home business the perfect platform to generate a steady stream of income using just your computer. The commissions that can be earned range anywhere from just 1% all the way up to 75% (sometimes higher) depending on the product that you choose to promote.
Setting Up A ClickBank Account
Go to the website, http://clickbank.com and click on Create An Account. This is the large grey tab on the top right of the page, when you click this you will be taken to the screen to start your account set up.
The first step is entering your personal information. All affiliate programs that I have found require your personal information to set up the account. This is to establish that you are a real person and who they will be making payments to.
You will need to enter your name, email address, phone number and physical address.
You will then need to enter your banking information and your Tax ID. Your Tax ID will either be your Social Security Number or if you are a business owner this will be your business Tax ID number. (ClickBank is a legitimate company and this is required for tax purposes)
You will then receive an email with your account and login information. Your account number is the affiliate code that is assigned to you this is how they will track your sales to pay your commissions.
Finding A Product
When you go to ClickBank you will notice down the left side of the page there is a list of product categories. Simply pick the category that correlates with the niche you picked or the one that interests you and scroll through the hundreds of products to promote or go straight to the affiliate marketplace by clicking on the tab at the top of the page.
The Best Use Of Affiliate Links
Some people just share their link here and there on social media but this really isn't productive and may even be counterproductive.
To really get the full benefit from being an affiliate for ClickBank (or any other affiliate program) you will want to promote your product to your targeted audience either by creating pay per click advertisements or become a content creator on your own website.
Whichever technique you choose you will want to learn all you can and become a master in that specific technique.
I chose to use the content creation technique (also known as blogging) and the training platform that I chose is Wealthy Affiliate.
My Personal #1 Choice
Wealthy Affiliates training is the best resource for learning how to build your website, how to write the content, how to enter links within your content and how to drive the targeted traffic to your website.
If you are anything like me you are just so eager to start earning money that you will try to skip some steps to just get on with it. But I can tell you from my own experience and mistakes that you really do not want to do that. It really is not a good idea and in the end it will cost you more time, effort and frustration.
It's best to sign up with a reputable training platform that will show you step by step so you can build that foundation for your business (yes, "your business") so you can gain the knowledge to be successful as an affiliate marketer.
My personal #1 choice is Wealthy Affiliate. Feel free to read my Wealthy Affiliate Review and sign up to start your online home based career.
Please leave me a comment below or leave me any questions you may have, I always look forward to hearing from my readers.
Wishing You Success,
Pam